NOW HIRING! Full-time, part-time, day or night – and new flexible schedules!
STAGING
Superior Industries
From Rock Face to Load Out®, Superior Industries designs and manufactures crushing, screening, washing and conveying solutions to support the world's dry bulk producers.
Rock Face to Load Out
Born and raised in the rural Midwest, privately-owned Superior Industries is supported by some of the hardest working people on the planet.

Together, we are building an American manufacturing company that creatively solves problems, eagerly serves customers, and pursues the lowest cost per ton. We're motivated by new opportunities for our employees, distributors, vendors, communities, and most importantly…you!


Using a combination of Superior's crushing, screening and washing equipment, Central Texas Stone & Aggregate is producing some of the cleanest rock in Texas.
Full Portable Plant Spreads
Design a Complete Portable System From Rock Face to Load Out®
One source for all processing plants and portable conveyors
Designed and integrated to work seamlessly together
Easily peel off individual equipment to use at other job sites
Self-contained power options for remote conditions
All electrical and optional automation designed in-house by Superior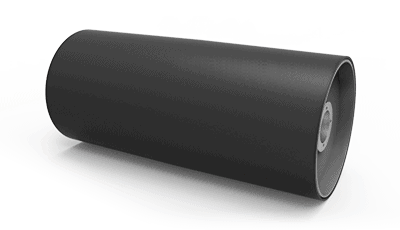 Next Generation Pulley
Prime Pulleys
Prime® Pulleys are the newest addition to Superior's conveyor pulley portfolio. They combine the best of modern engineering practices with redefined manufacturing techniques.
It's not too light — which can be a disadvantage of CEMA Duty drum pulleys — but it's not too heavy either. Frankly, Mine Duty model drums can be overkill sometimes. In many applications, Superior's new Prime Pulley is just right.
How do you know if the Prime Pulley is right for you?
Impact Crushers
benefits of impact crushing
When utilized correctly, impact crushers are absolute rockstars! They produce some of the highest value, highest quality material in the aggregates industry
Who is Superior?
Superior has grown into one of the world's leading manufacturers of bulk material processing and handling equipment and the largest dry bulk conveyor builder in the world! All along, the vision of Superior is simple: serve our customers with integrity and provide opportunities for employees.

Armed with industry experts obsessed with solving problems and backed by dealers fanatical about customer care…we're building a company your ancestors would be proud of!
Service & Parts
We always have been and always will be a privately-owned company. That means we can add more employees to our customer service team without Wall Street breathing down our neck. Isn't that the way it should be?
dealer support
They're the same neighbors you'd trust to babysit your dog on the weekend. Our factory-trained dealers are a local connection for sales, service and parts.
phone support
Staffed by agents born to serve others, you're welcome to call our technical service team 24/7/365. (If you call in the middle of the night, we can't guarantee they're in uniform!)
replacement parts
You know the old saying…"square pegs don't fit in round holes?" It's often the case with knock-off parts. Genuine Superior parts are forged from the same steel as our equipment